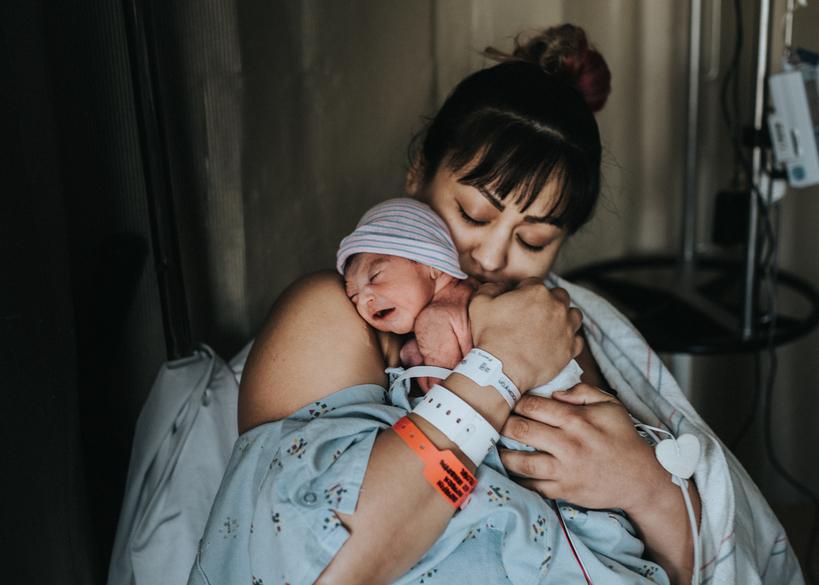 This blog is dedicated to Baby Agape Miracle Birth Story.
When I met Marie and Niko for the first time, I was incredibly impressed by how clear was Marie's vision of her birth.
She deeply wished for her daughter's birth to be documented, celebrated and to my most excitement to be tangibly translated into an album.
She quickly explained to me she had a condition that had prevented her body to grow symmetrically and all her life she has been suffering pain that only medicine has been able to alleviate.
Moreover, the medical team whose she was under care during her pregnancy had warned her that most likely she would have to have a surgical birth and if she went into labor too early due to her condition, her baby would have to be in the NICU for weeks.
One late evening at the end of April 2018, I was heading to bed when the phone rang. I almost didn't answer because I did not recognized the number (I always ask my clients to give me all the numbers they can potentially call me from), but when I picked up, Niko's voice warned me they were heading to the hospital. Marie's water had broke. She was 4 weeks early her expected due date.
After deciding to get an epidural, we agreed that I would join them early morning, unless baby was ready to be born during the night.
Sure enough, by 8 am I was already at UCLA Westwood, ready to photograph the birth of Marie and Niko's baby.
As I walked into the room, Marie was getting ready to push. Putting make up on and cuddling with her childhood teddy bear. She pushed with such strength and conviction and after one hour, baby Agape was born into Marie's arms.
After few minutes of bonding, Agape was taken to the NICU per hospital policy since she was indeed 4 weeks early.
Niko and Marie's family started to arrived and thanks to the kindness of the hospital staff, I was allowed to enter the NICU and take photos of each family member meeting baby Agape for the first time.
After 2 hours, when Marie was in stable conditions and able to sit, she was finally brought to the NICU and able to hold and breastfeed her daughter.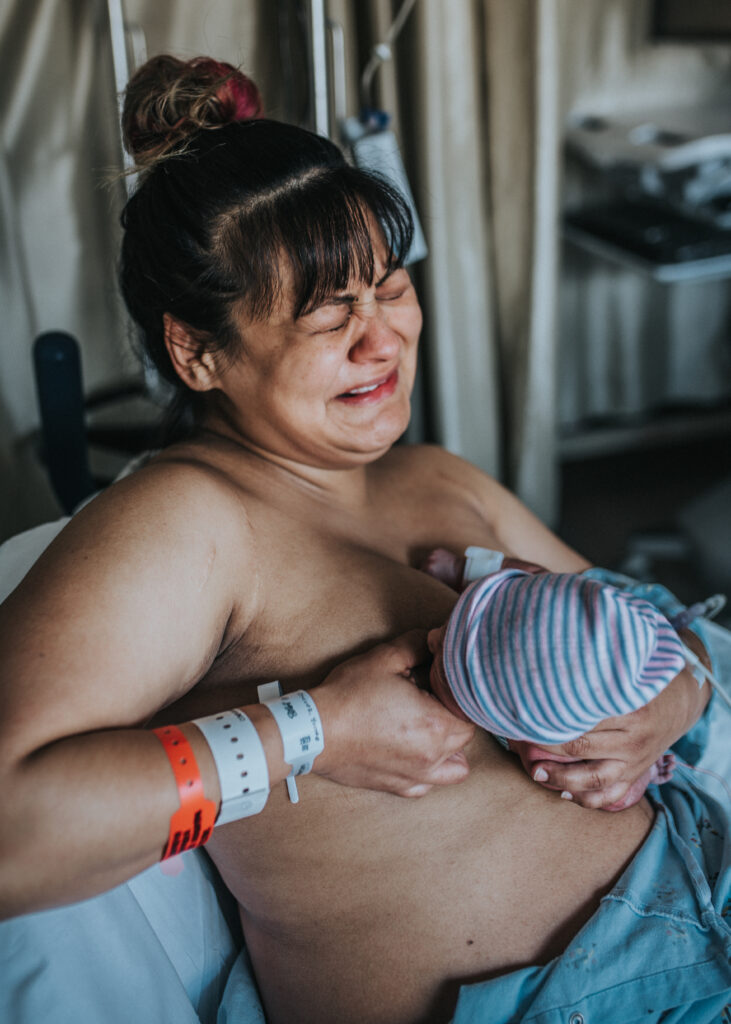 Baby Agape miracle birth story was such an intense and emotional event which culminated with the tears of all present. Parents, friends, siblings and many relatives who witnessed Marie's special story were in owe and overjoyed to see them finally reunited.
The NICU staff let us go in one at a time, so that each family member could meet Agape and greet her under the strict surveillance of her proud dad! I was so grateful they let me enter the NICU and document each moment.
Baby Agape miracle birth story is nothing short than wondrous.
She was told she could never have babies and she became pregnant with Agape.
She was told she could never birth her vaginally and she did.
She was told her baby will have to spend weeks in the NICU and instead she went home with her mom and dad two days after birth.
Against all the odds, Marie birthed her daughter on her own terms, proving that our bodies are indeed healing machines and that sometimes, despite the predictions of the most experienced medical team, miracles are born.
What a honor to be invited to capture Baby Agape miracle birth story!
Contact me if you would like to capture the most precious moments like Baby Agape Miracle Birth Story.