Driving to this maternity session at the Venice Pier felt a bit like a dejavu.
I met this family during the heart of the Pandemic as they were preparing to meet their first baby, a little over a year ago.
We had met at the beach then too, except this time they asked to have their maternity session at the Venice Pier.
Baby Penelope on toes and Marley the doggie once again. The day was hazy but beautiful and the November sunset did not disappoint.
I am always so proud of my clients because even if the temperature by the beach can be, sometimes, on the chilly side, they always put a smile on their faces. They do want their pictures to reflect their inner joy. This was the underlying message for this family of soon-to-be 4. They have always embraced the journey no matter what life has thrown at them.
At this specific location, I always like to start the session south of the Pier and then move our way up as the sun starts to set deeper into the ocean.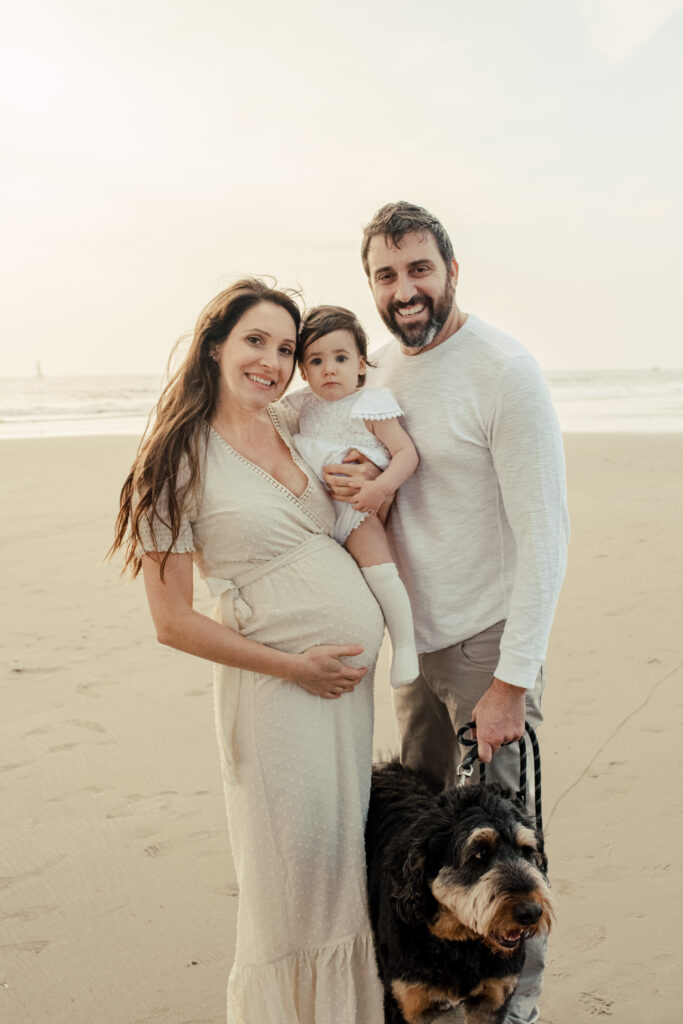 I like to pose my clients but also let them play free.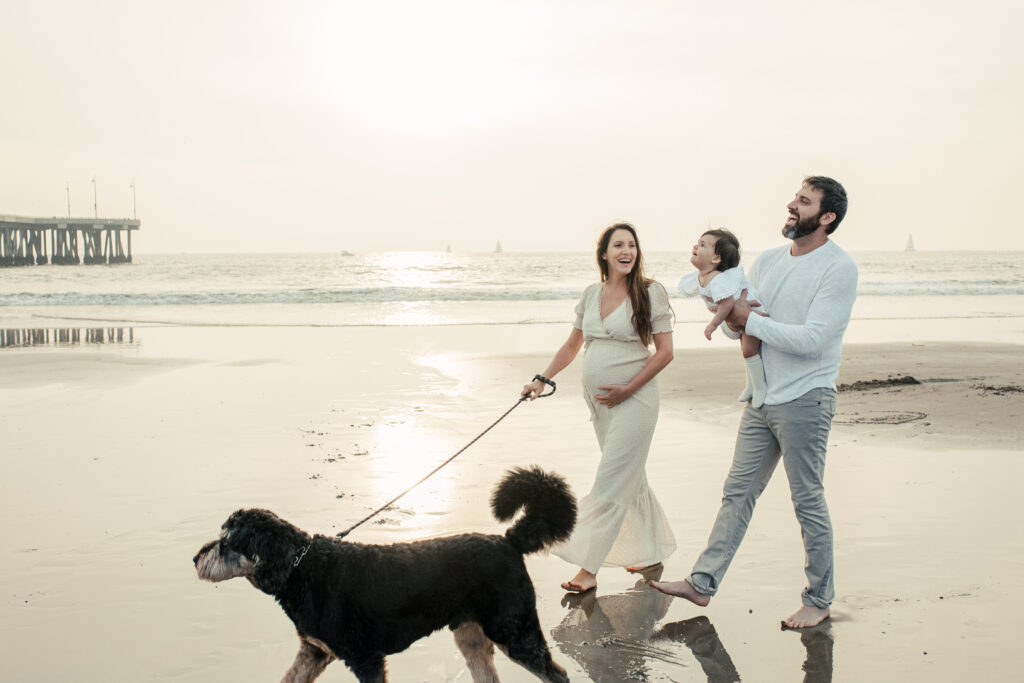 Sometimes we add a couple of snaps from the lifeguard tower.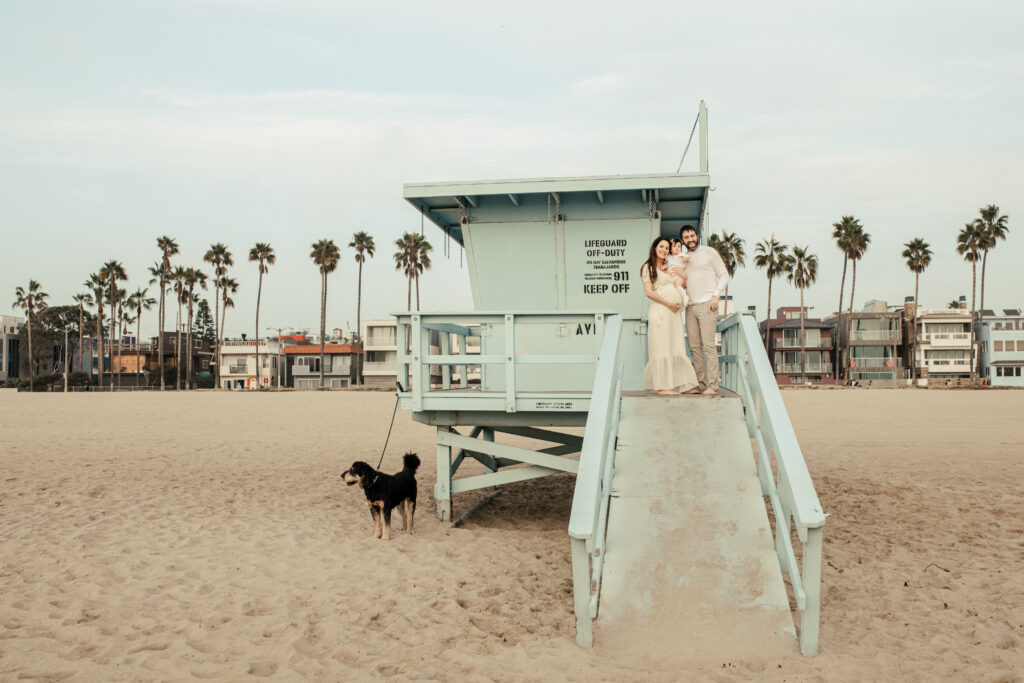 Finally I photograph mom and her belly.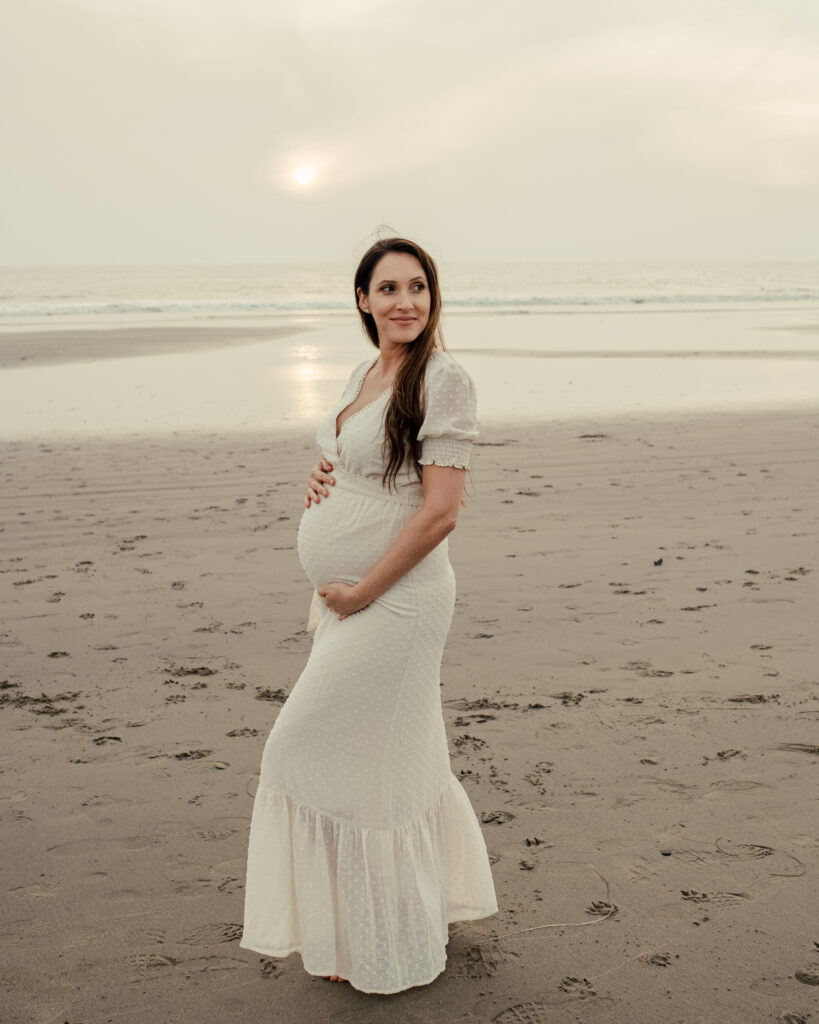 Did you know that I am also a certified Birth and Post Partum Doula?
Reach out here if you'd like to hear more about my services.