For this maternity session in Malibu, we decided to meet at El Matador State Beach. We were gifted with an exceptionally warm and sunny afternoon, which can be not always a guarantee in March.
Gabby and Ryan contacted me for a package deal and included a newborn session for when their precious baby will be born, sometimes in May. But don't worry, we won't be meeting at the beach like we did for their maternity session in Malibu; I usually meet their families at their home. Nobody wants to leave their house with a days old baby!
We started the session closer to the rocks that are at the back end of the beach, heading north. It was the best set up for that time of day, considering the sun setting.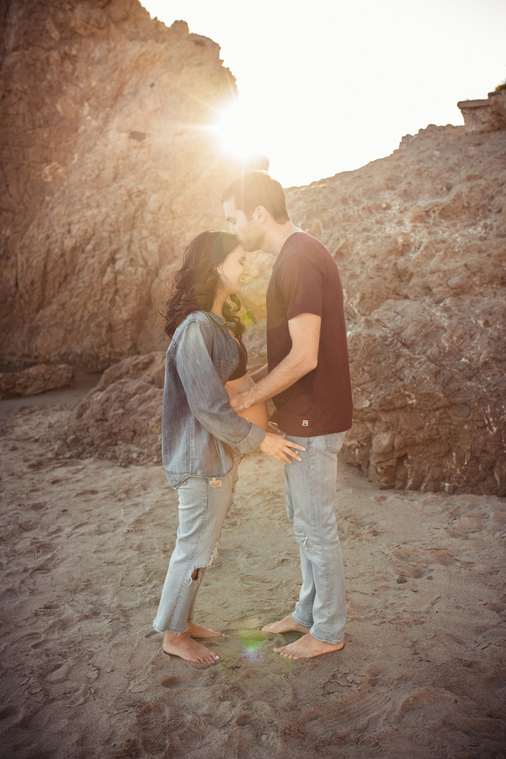 Then, we literally walked our way back toward the main area of the beach.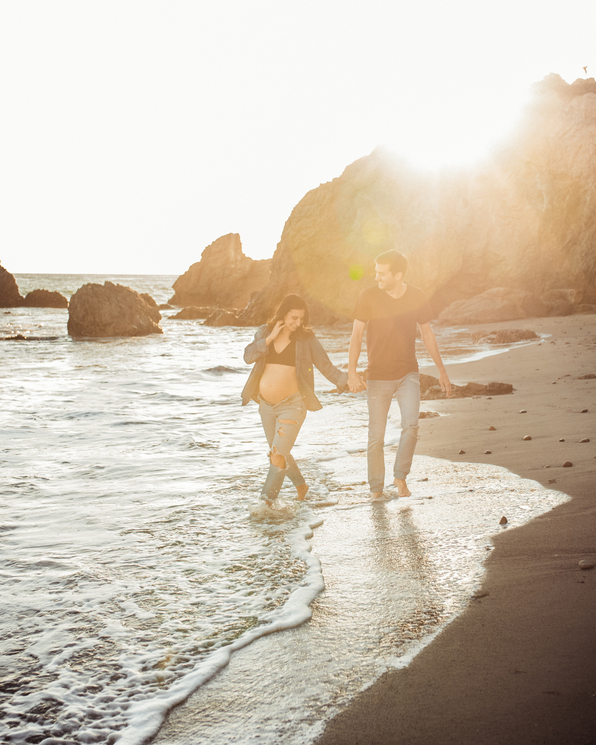 Both Gabby and Ryan wanted to change outfit – I never put a cap on how many outfits one can have during a session. If times allows it, I welcome as many as my clients' heart desires.
In this case Gabby, picked a casual, yet cool first look and a more glam a colorful gown for her second look.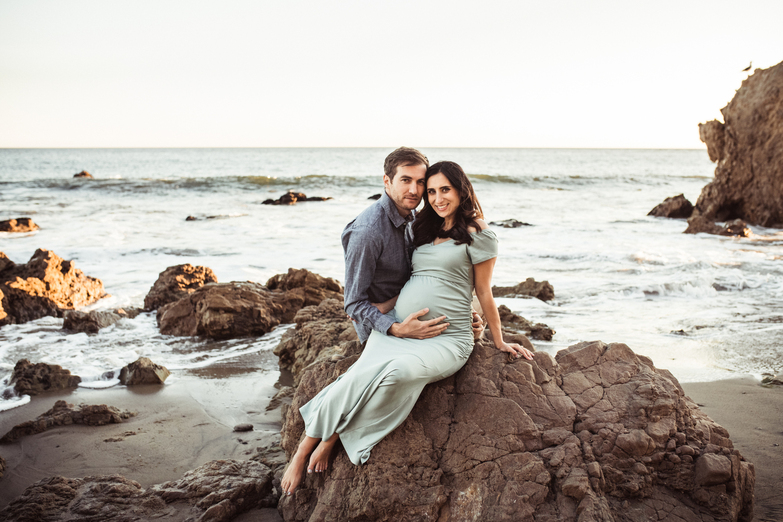 I love how the second look, brings her beautiful eyes on and it goes so well with the color of the ocean!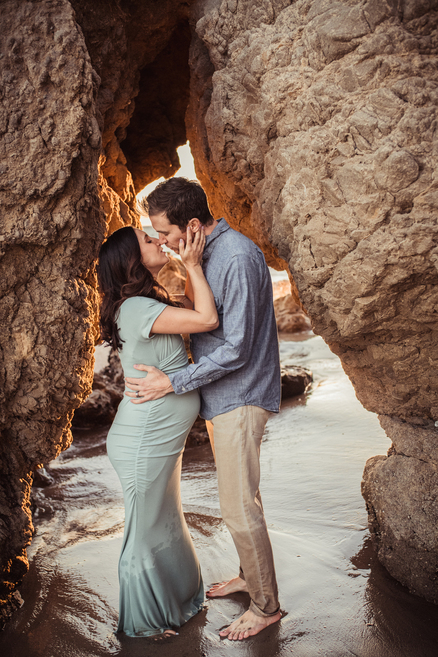 Then we caught the sun setting on the water with all its glorious golden light and totally took advantage of it.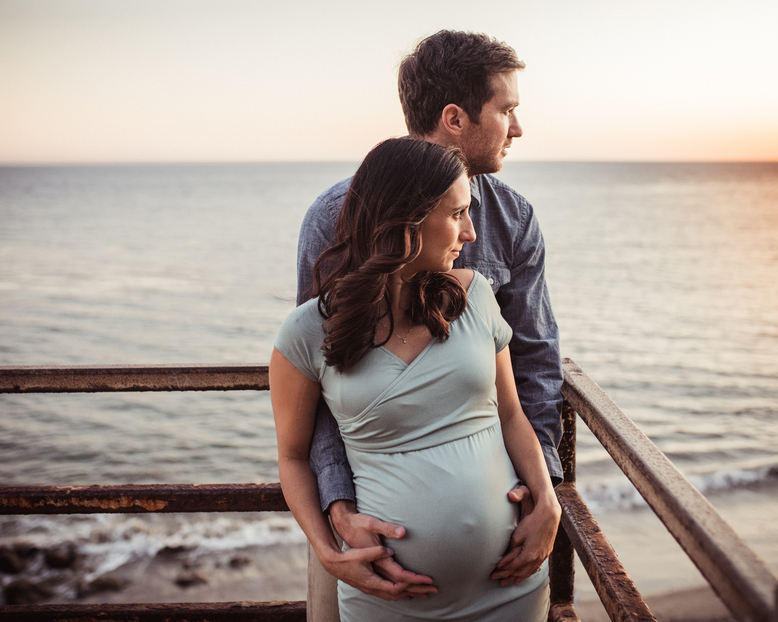 El Matador is such a perfect spot for any maternity session in Malibu, as it is such a versatile location and until the very last step to the parking lot, there are so many corners that covey a beautiful frame for photographing a special occasion like a magnificent pregnant belly.