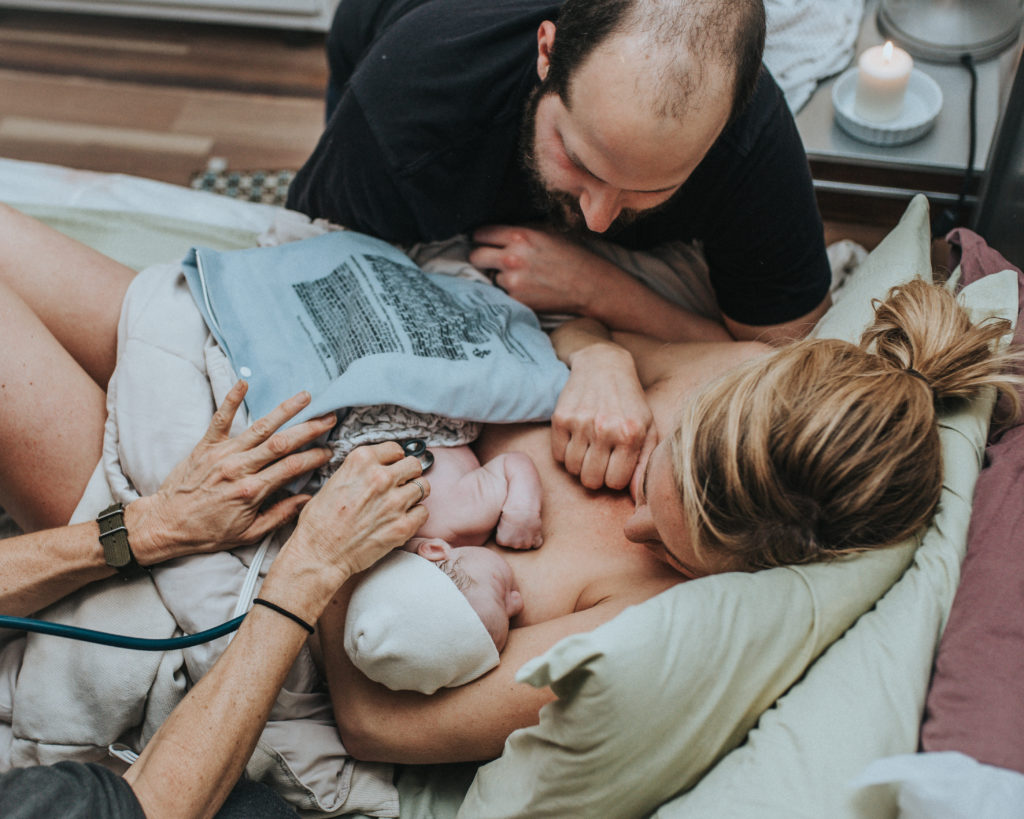 The benefits of skin-to-skin after birth go beyond the physiological need of warmth.
Baby has spent all his/her life in the womb as closely as possible to mom, hearing her heartbeat, being fed by her body, getting oxygen to grow and thrive. This is all baby has ever known for the short spam of her/his existence so far.
Then after birth baby goes through the separation process of becoming an individual; breathing, eating, digesting, and overall functioning on his/her own, but it doesn't have to be so drastic.
Here are some of the benefits of skin-to-skin after birth ( also called kangaroo care):
It facilitates breastfeeding by giving the chance to baby to smell mom and crawl to her breast and start sucking.
It promotes baby's body temperature regulation.
It creates mom-baby bonding that continues in the following years of baby's life.
It helps mom and baby getting to know each other, specifically because mom starts to listen to her maternal instincts and recognizes her baby's signs and cues.
It reduces baby's crying during medical interventions such as blood sampling.
It helps baby regulate his/her blood sugar, along with stabilizing heart and lungs.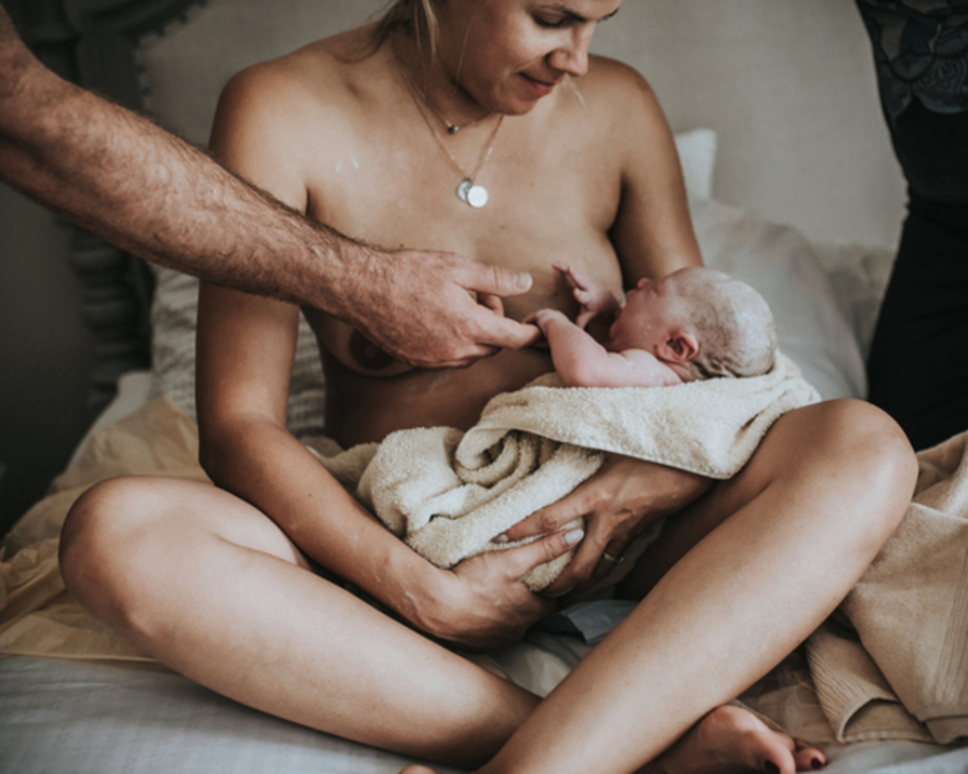 For all the above reasons and more, unless there is a medical reason, the benefits of skin-to-skin after birth should be remembered and mom and baby should not be separated after birth and as the midwifery model of care proves on a daily basis, any measurement or assessment that baby needs right after birth, can be performed in mama's arms; no matter how the birth took place, skin-to-skin should be prioritized at any birth and if for medical reasons mom is not available, dad should be doing skin-to-skin with baby too.
Consider the first minutes after birth like the first date between two lovers. They have longed to meet for months and finally the moment has come. How detrimental and let alone unromantic, would it be to direct and control every single step of this magical encounter?
Women need to feel and see that they do know their baby's needs and that they can tap into their instinctual insight as mothers. So whenever this process is interfered, delayed or prevented; it is the whole relationship between mother and baby that suffers and might need much more work in the long run to efficiently get established and this is why we need to protect at all cost, the benefits of skin-to-skin after birth.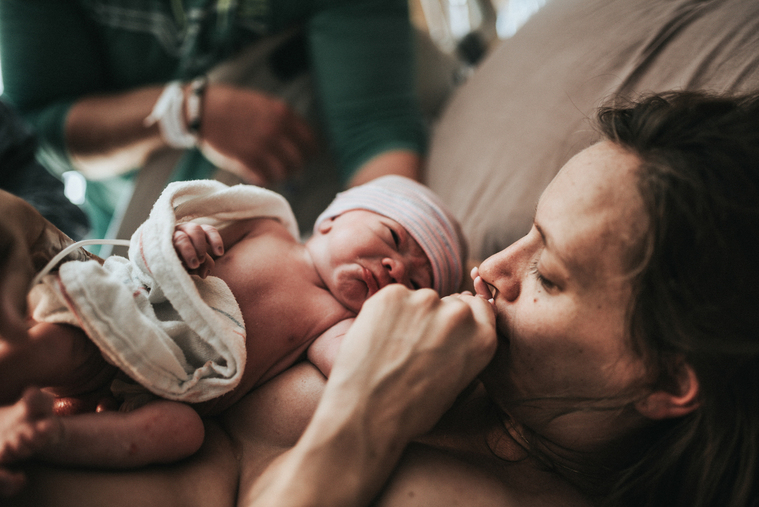 Contact me, if you would like to schedule a photography session with me.