Meet Diana Hinek
Doula | Certified Birth Photographer | Videographer
Hello, Friend! I am thrilled to be your Los Angeles birth and lifestyle photographer and birth doula.
Fine, artsy, and colorful portraiture is my specialty, and I am very passionate about supporting moms within the West LA area during their journey through birth and into parenthood.
I was born and raised in Verona, Italy, where, starting at an early age, my studies of ballet, theater, and contemporary dance whet my appetite for visual beauty.
After completing a BA in Film Studies and a Master's in Digital Imaging in London, I moved to Los Angeles and began working in the visual effects industry as a visual effects compositor on movies such as Sin City, Memoirs of a Geisha, and the Marvel superhero films.
After the birth of my second child, I discovered my true passion and started working as a birth doula within the Los Angeles birth community. It was then that I envisioned the possibility of finally putting my visual passion to use—by becoming a professional and certified birth photographer.
I recognize the power and strength within you, and I am here to support YOUR vision for the birth of your family and guide you toward making it a reality.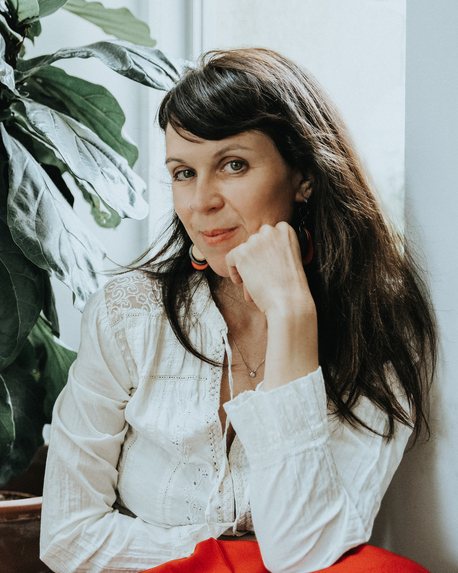 Among babies is where I am most comfortable.
I enjoy baking late in the evening and craft new dreams until the deep hours of the night.
I am passionate about travel, and I gravitate towards the diverse and new.
I love a good tear-inducing laugh.
I believe there are not enough hugs in the world (I am the hugging Doula!).
I could skip nights of sleep to finish a good book and cry for weeks after watching a soulful movie.
I have been blessed by four magnificent children and a glorious husband.
I also have a puppy, but I am a cat person at heart. Oh, the irony!
I revere a tight community of healers, heart hustlers, and soul advocates.
Welcome to my tribe!