A precipitous home birth occurs when babies are in a hurry!
Especially for first time parents, the expectations are that labor will last somewhat between 12 and 24 hours. Mother Nature planned really wisely when making sure that babies would not just 'pop' out. Reasons behind it, are pretty obvious if considering life in the wild. So that mothers could go find a secure and safe from predators spot to give birth to their babies. Or to give the midwife enough time to travel from the village on the other side of the ridge.
A precipitous birth is not expected but it does happen! When it happens…well it happens fast!
In the case of baby Jack, no member of the birth team would have bet a dime on it being a precipitous home birth. Jokes on us, the birth team did not make it and baby Jack was born in the hands of his fearless mom Liz, his other mom Bridget and me ( his Doula and Photographer).
When Liz called me at 5 in the morning that beautiful November day, she seemed very calm. Tired but certainly not in active labor. Yet Liz asked me to join her as she could not sleep through the contractions and needed support.
By the time I arrived to their house, I found Bridget busy prepping the bed for labor and Liz moaning hands and knees in the bathroom. She alternated sitting on the toilet and the hands and knees position. Bloody show kept coming. Yet she was still very rational and present.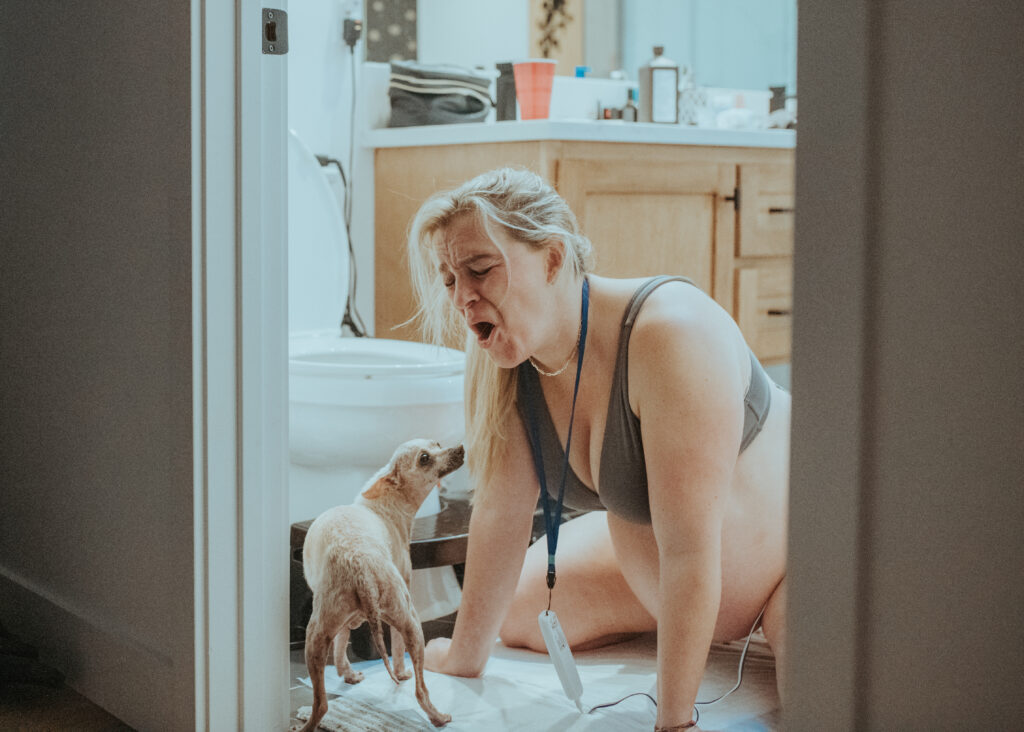 We were texting with midwife Beth, while the birth team and midwife Catalina were on their way.
But at some point it became clear to me that they were not going to make it in time. Liz announced that 'something' was right there and was about to come out! I texted Beth and let her know Liz was pushing. Beth offered to do Facetime; I chuckled to myself because I knew that I was going to have to decide how to guide Liz and Bridget to catch their baby while fulfilling my role as birth photographer and capture the birth of their son.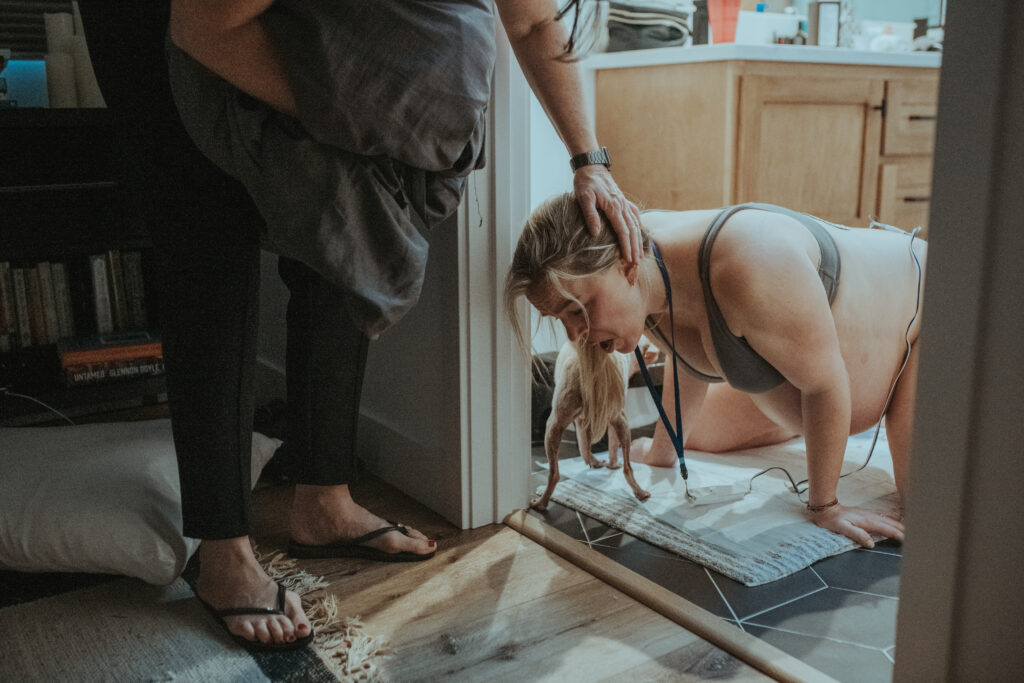 This is where the magic of birth unfolded -even in the case of a precipitous home birth – mom Liz knew exactly what to do. Rather, she didn't think twice and simply reached down to catch her baby. I then quickly helped her keep Jack close and safe. The umbilical cord was very short, so after making sure Baby had a good cry, Bridget and I wrapped Liz and Jack in warm blankets and waited for midwife Catalina to arrive just in time to catch the release of the Placenta.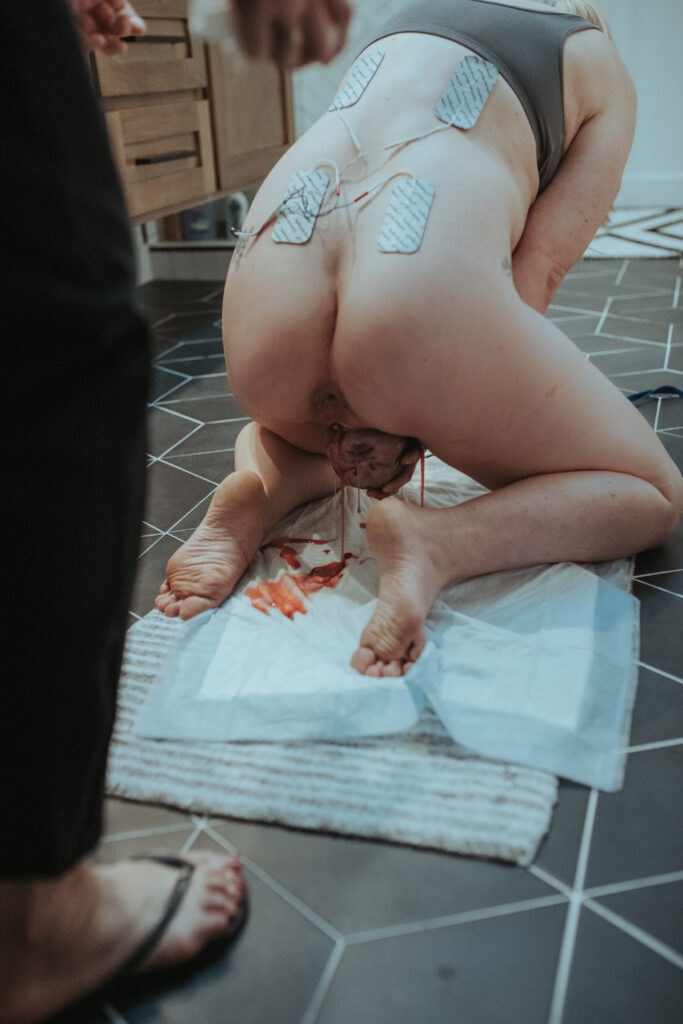 Check out the slideshow/fusion I created for this family. Even though only two short weeks had passed, Liz told me how much she had forgotten already about the birth of her son. She also commented on not realizing when and where was I filming or taking pictures. I do like to keep it a surprise sometimes!
Did you have a Precipitous Home Birth?