Part the perks of being a birth worker and photographer is that, if I am lucky, I get to follow a family dream as all the babies come along.
This baby makes 4 for this sweet family who lives in the South Bay and has hired me to be part of their team for the second time!
I met this family the year before the Pandemic hit and while I was pregnant with my fourth baby. It is quite amazing to see us all reunited on the other side and see them getting ready for a new parenting adventure.
I knew how much this family loves the beach and yet there is a general cravings for green and trees these days, no matter where I am in Los Angeles. So we started the maternity session at home, where mom wanted a couple of pictures that could be turned into silhouette black and white.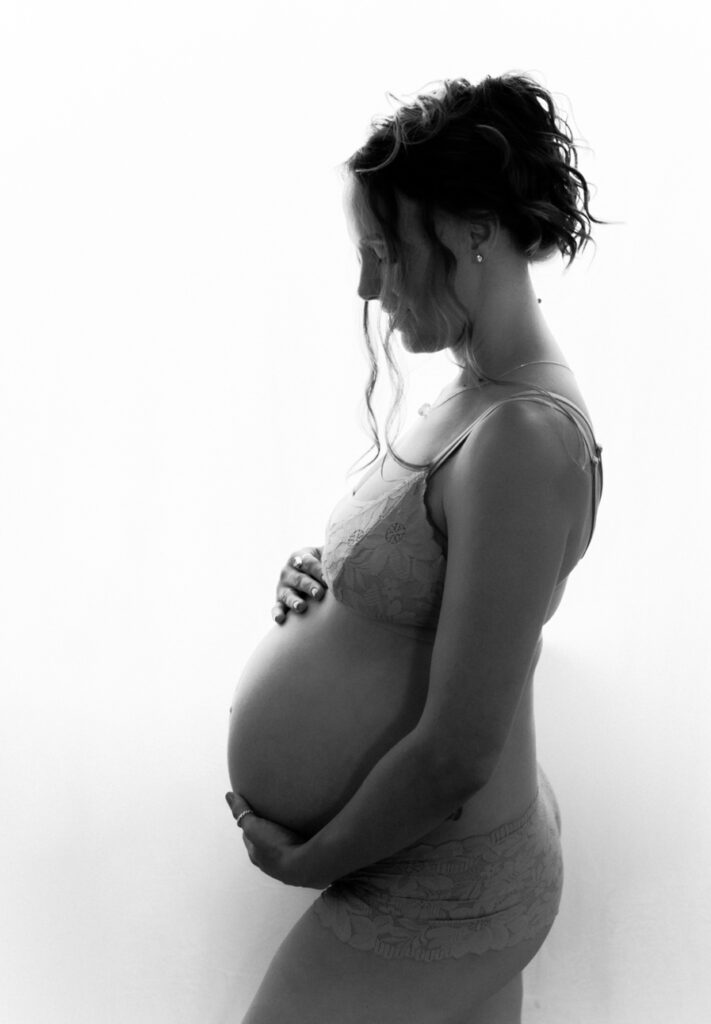 After a delightful ride in the car ride, where I got to sit next to little man soon to be big brother, we parked next to a trail close by Rancho Palos Verdes. Mom said this place reminded her of Virginia and its beautiful forests. So we strolled around and played hide and seek with the sun for some good light exposure. Big brother to be would come in and out of the picture. Sometimes posing and sometimes adding his own spunk to the maternity session.
I am ever so grateful when parents don't expect emotional acrobatics from their own children and are open to play along. While these maternity sessions may not be necessarily pose driven, they are a lot of fun for everyone and sure contribute to making the memory carving much more fun!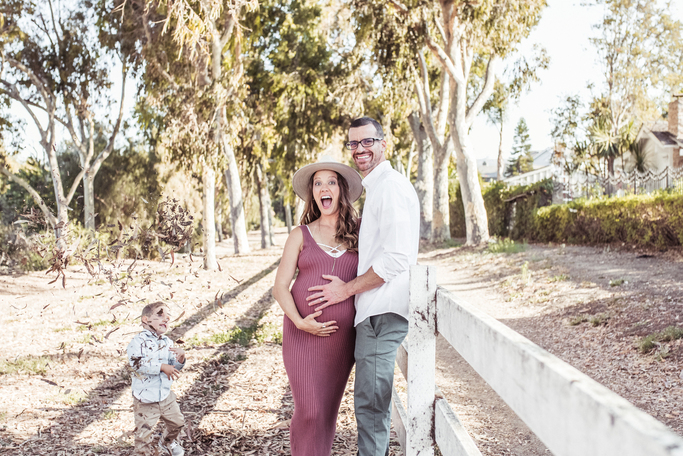 If you are, by any chance, wondering how the little man cooperated through the three hours of photos, while being a super sport with the traveling and change of clothes, I confess with no shame that ice cream was promised many many times ( not my idea)!
I am all about respecting children timing and feelings, but sometimes the tricks need to come out of the bag and you have to use it. Plus there is hardly ever anything that icecream can't fix!
One could say baby makes 4 and ice-cream makes you smile wide at the camera!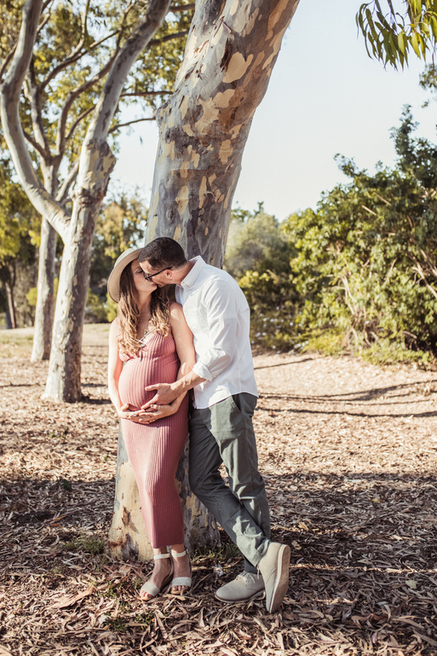 We finished up the session at the beach in Rancho Palos Verdes. We had to wait for the sun to get a little lower before we actually started photographing at the beach, so we stopped to look at the beautiful view and dreamed big with all the hope for this little one who is soon to be joining us earth side.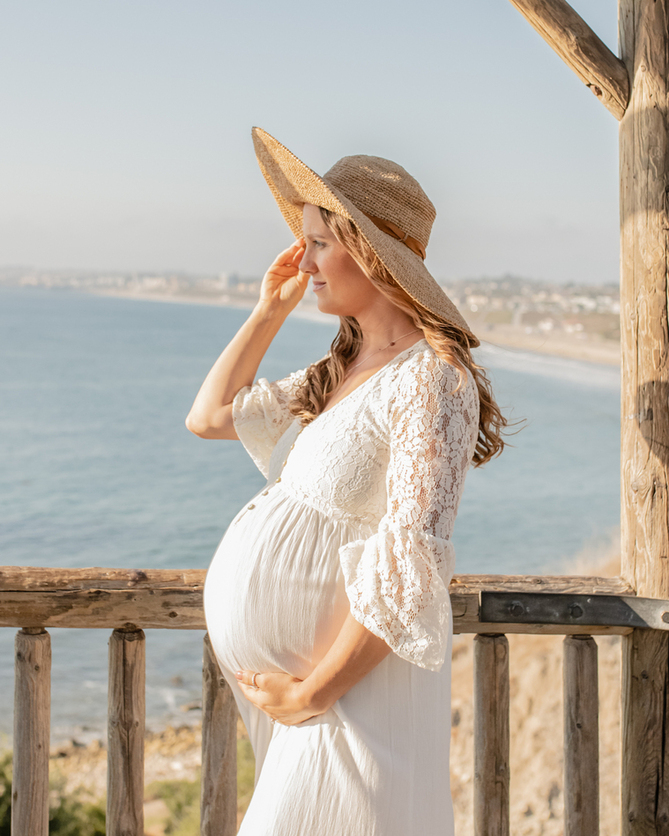 When we finally made it the beach, the sun was still high and while I normally look for more of a sunset color for my sessions, there was a lingering cloud that seem to get closer and closer to us, with no mercy attached.
So we just went for it and decided to have fun and play with the waves-pro tip: always bring a towel for your maternity session at the beach. Chances are, we are going to get splashed!
For me every session with my clients is an adventure. I offer suggestions about location and outfits, but my clients also know that I don't shy away from trying new places and new ideas. This is the beauty of photography and (also of humanity): no photoshoot is equal and no client is the same. Baby makes 4 for this family and I am so overjoyed for them. I can't wait to meet baby!