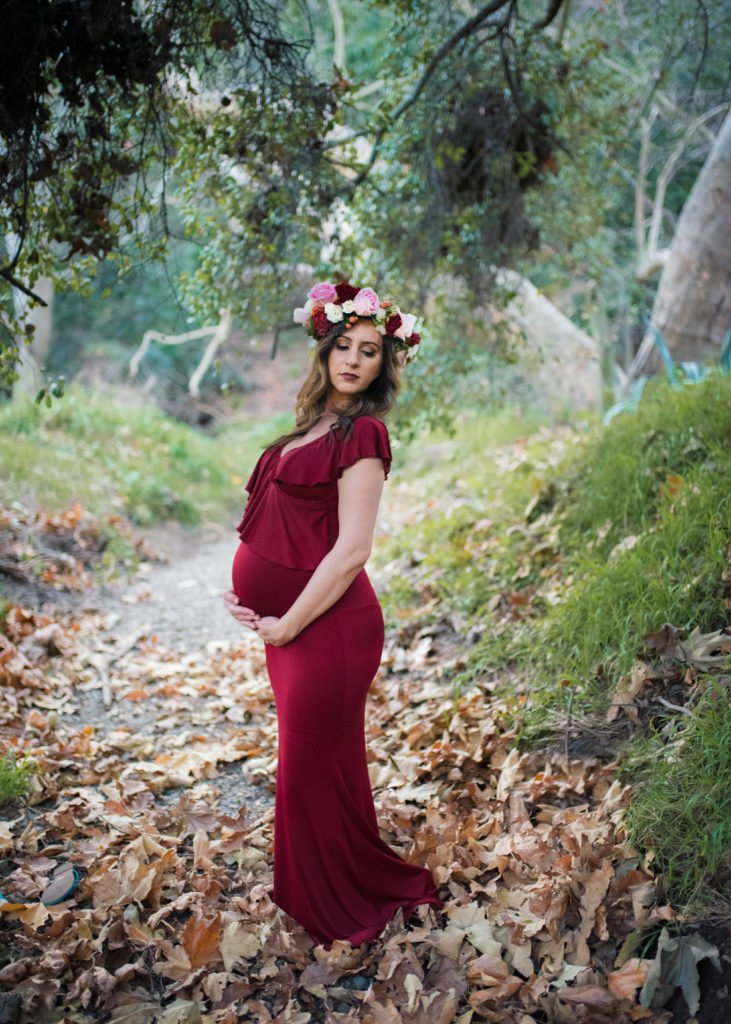 During every belly photography session for the winter of 2019, I have enjoyed watching the reaction of my clients when I show up pretty much as pregnant as them.
It has happened already three times in 2019 and I have connected and fell in love with each family. This beautiful belly photography session in the woods took place near Malibu.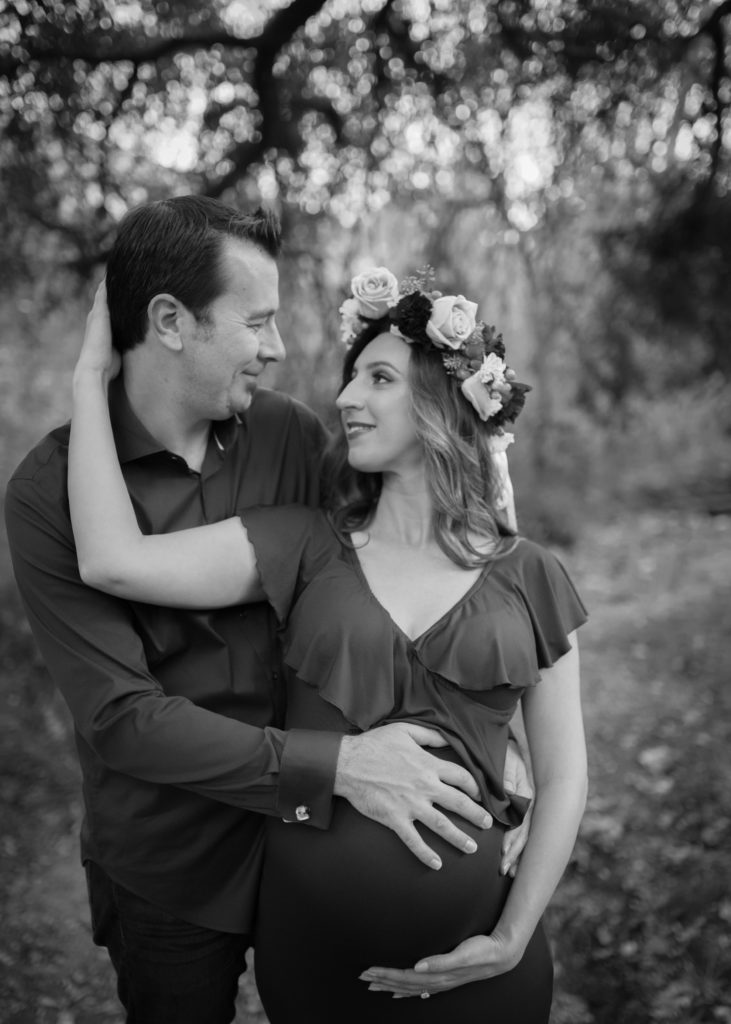 When this beautiful mama called me to schedule her belly session, she requested we mixed nature with the beach sunset. She grew up in nature, but nothing beats a sunset in California.
So we met first around a little hike in the Santa Monica Mountain; once arrived to the spot I had in mind, I proceeded in directing mom and dad-to-be.
If you have worked with me before, you know that I often choose unusual, hard to reach spots. Often some climbing or squatting is necessary, pregnant or not.
So here I am, reminding myself that I am not endangering my baby's life because it is not rattle snake season…when all of a sudden, I feel something slithering down my leg and surprising my own ears, I start screaming like an eagle, who has just had a bad haircut.
Of course, my forgetful pregnant mind, skipped noticing that I, myself, had put my phone in my pants! Without failure it had fallen down my slippery butt!!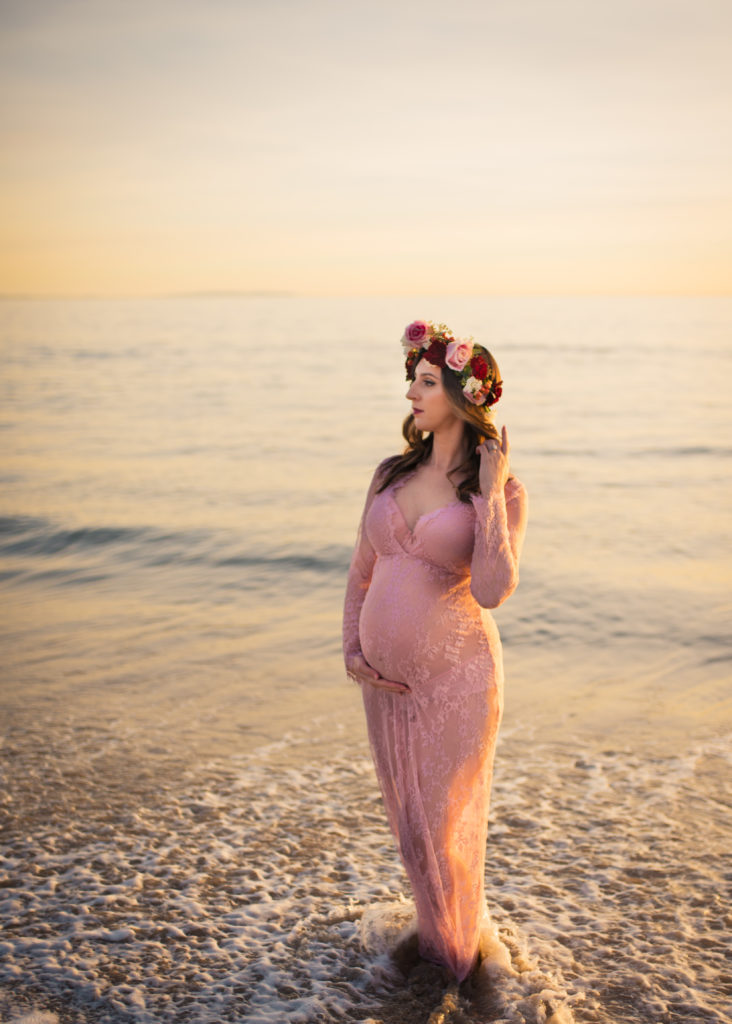 Once I manged to composed myself I remembered my clients who looked a mixture of petrified and utterly amused by this crazy lady ( me) they have not only just met, but who they are planning to trust with capturing their fondest memories!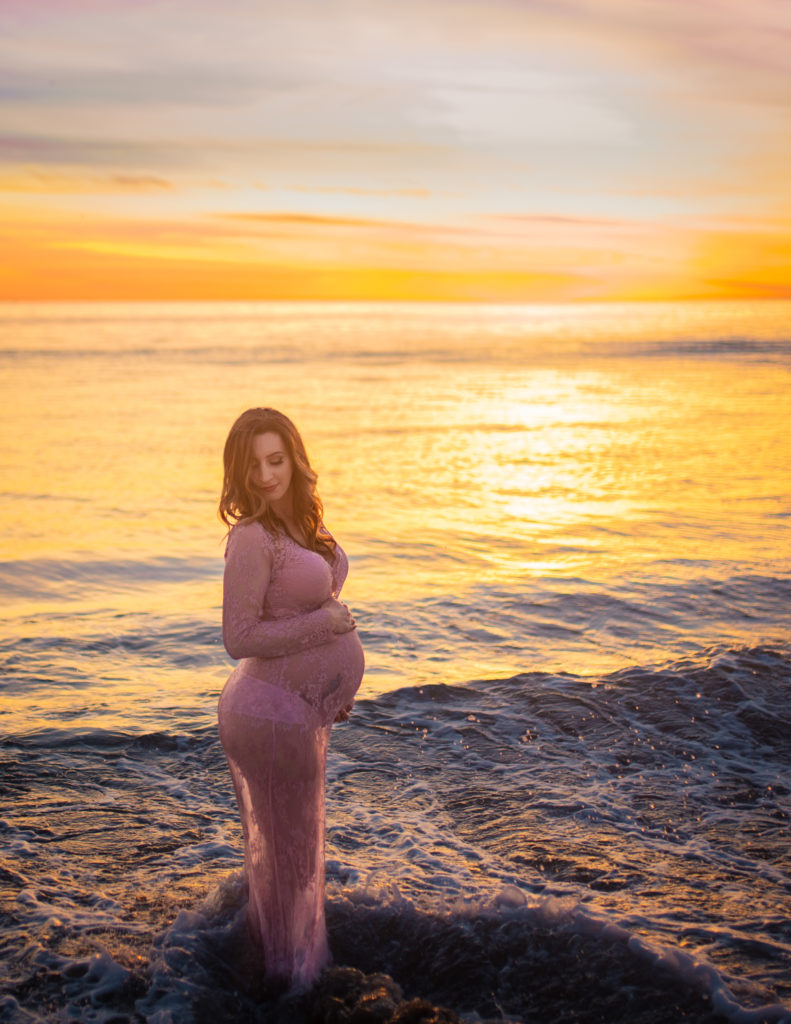 My kids have been loving hearing this story over and over again. Thank goodness this wonderful couple was not only a wonderful sport, but they ended up being happy and pleased with the end result.
When we said goodbye, after the sunset portion of their maternity session, they told me how much fun they had and THAT, my friend makes me day. Snakes or not!
Although I am getting ready to meet my baby in a few weeks, I am still photographing families, their glowing bellies and newborn miracles.
Contact me, if you would like to schedule a photography session with me.