This family session took place on the beach on a stormy day.  I love the beach life in Southern California; particularly in Santa Monica, where the sunset sky is as diverse as the people who come to admire it. 
This family came all the way from Arizona to spend few days here. They booked a family session and the day we met, the sky surprised us with the most dramatic scenery.
 Nevertheless, they decided to enjoy their family session on a stormy day and even braved to play in the water.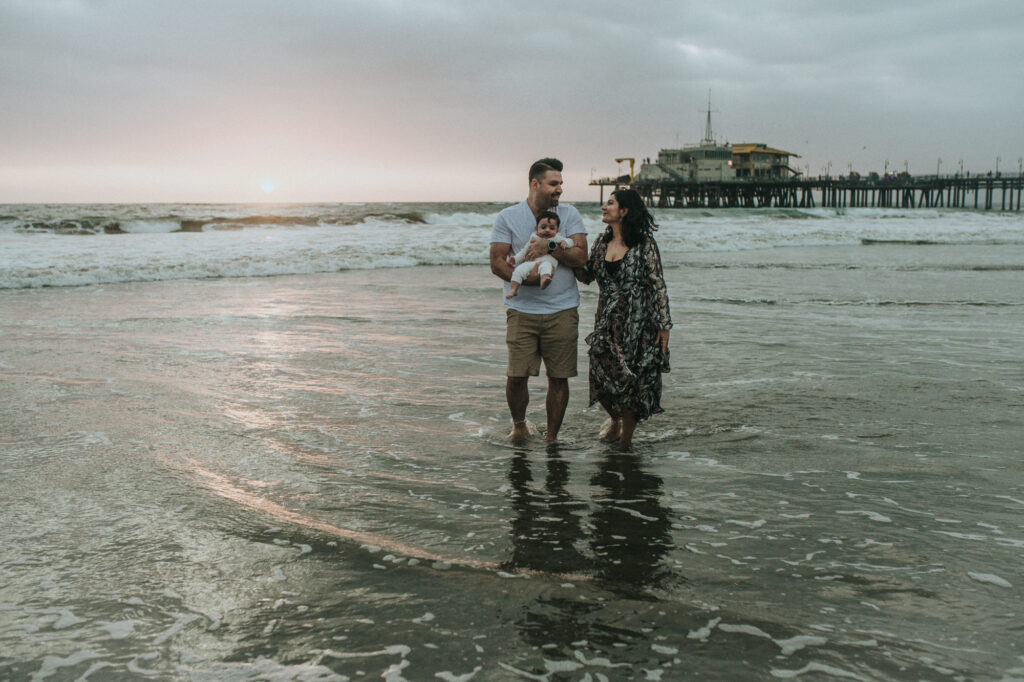 I was really impressed by their motivation and fearless enthusiasm. Despite the freezing temperature of the Pacific, especially during the winter. They even changed their outfits so we could have some variety of images and looks.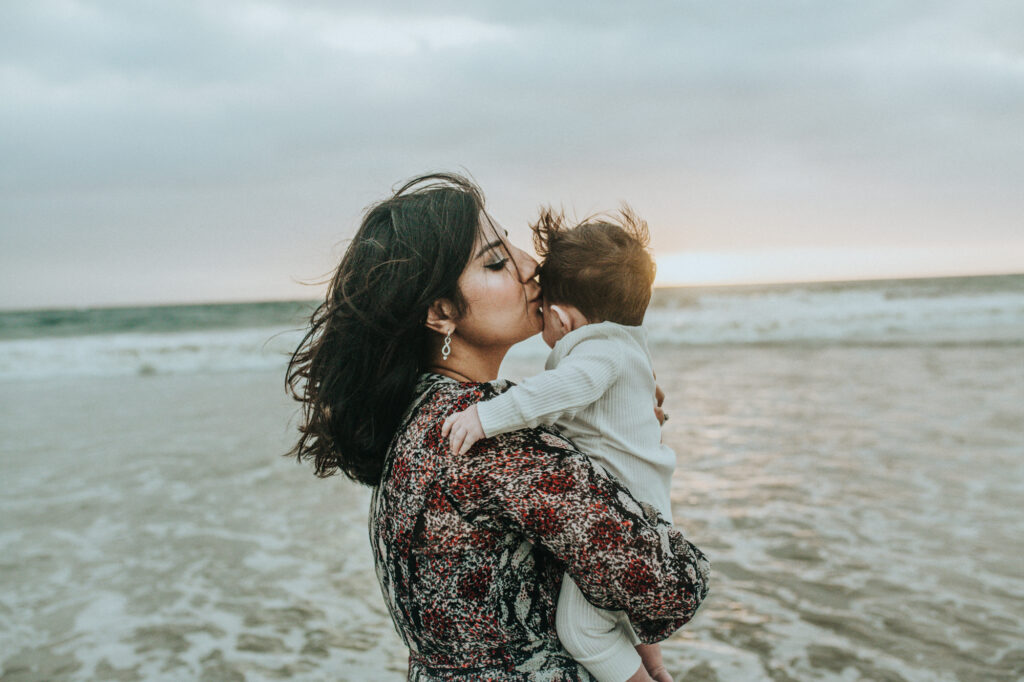 The only thing that really put an end to our session, wasn't so much the sun setting – as we eventually would run out of good light- but their sweet baby getting cold.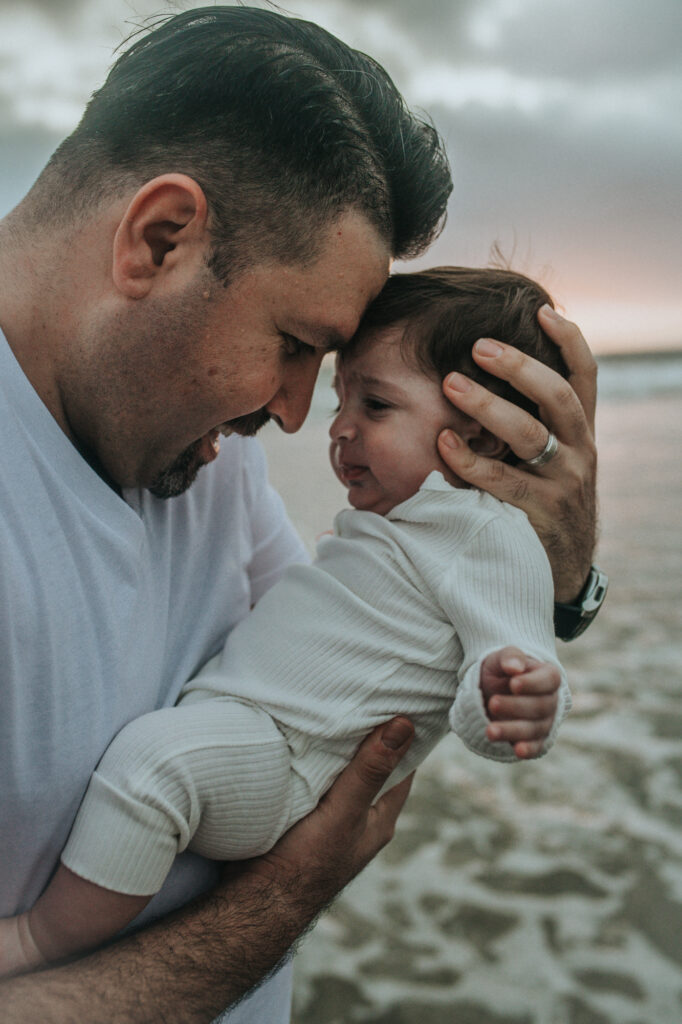 Once the family session was over, Papa Bear, in particular, decided to sprint ahead of us and take baby to the car to keep him warm.
All family session currently include a private gallery to view your images; High resolution images via digital download or USB drive; one set of three adorable accordion booklets that are a fantastic gift for grandparents and relatives.
For inquiries about my availability please reach out here