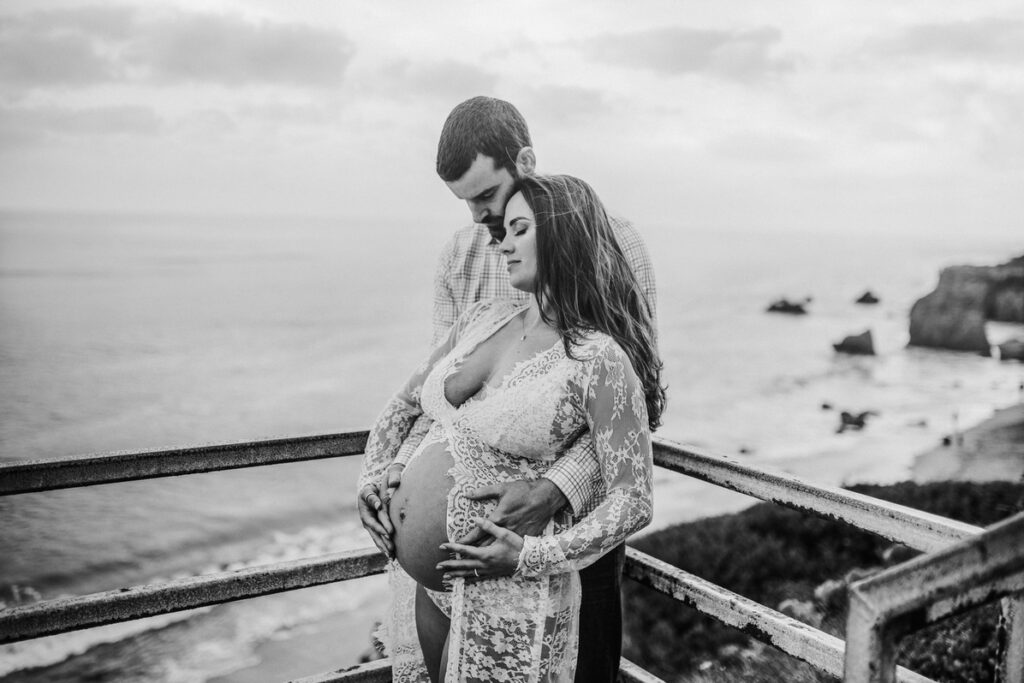 One of my husband's favorite motto is 'follow the beautiful waves'.
For many many years I have followed my surfer husband to the most impossible locations created by Mother Nature during his wave catching expeditions. I have always kinda hated them all. The precarious and slippery access, the uncertainty of not know how strong the wind would be, the lack of assurance that the many blankets I would bring with me, would shelter me from the freezing cold. Let's be honest, the California coast is gorgeous but it ain't the Mediterranean littoral! This Italian girl was so pumped when she first arrived here in Los Angeles and swam the whole first summer…then I got acclimatized and now to get in the water I need to be wearing the thickest wet-suite ever invented – Antarctic style. All this suffering was not in vain though :)Thanks to my husband, I pretty much know the best locations for any outdoor photo session in the area and thanks to his skilled advice, I can estimate if the conditions ( tide, sunset facing and time of year) are favorable or less for the purpose of the photography session.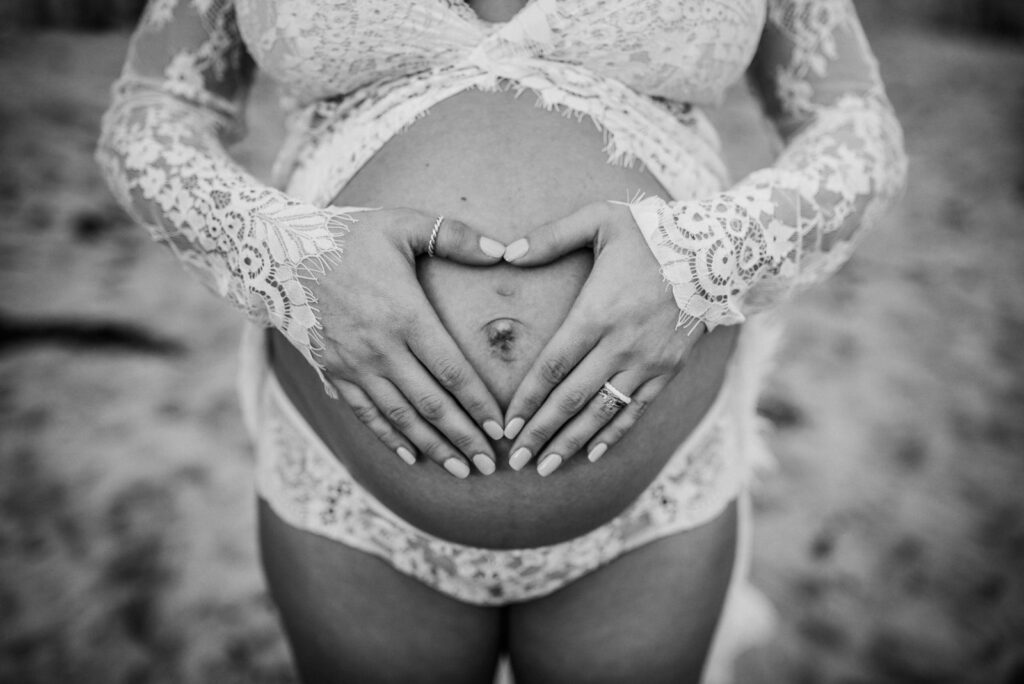 Recently, I met this lovely couple at El Matador State Beach ( off PCH) for their maternity session. Mama Jen was so worried about the infamous June gloom, but I reassured her that as long as it wasn't actually raining, few clouds would have actually added a touch of dramatic scenery to the photographs. She pretty quick learn to follow the waves!
So many people stopped us to compliment her and her glowing belly!
She had a special crown of flowers made for the session by ordering it especially from the same flower shop that had made her floral arrangements for her wedding. She really looked like a princess. Every detail was perfectly cured.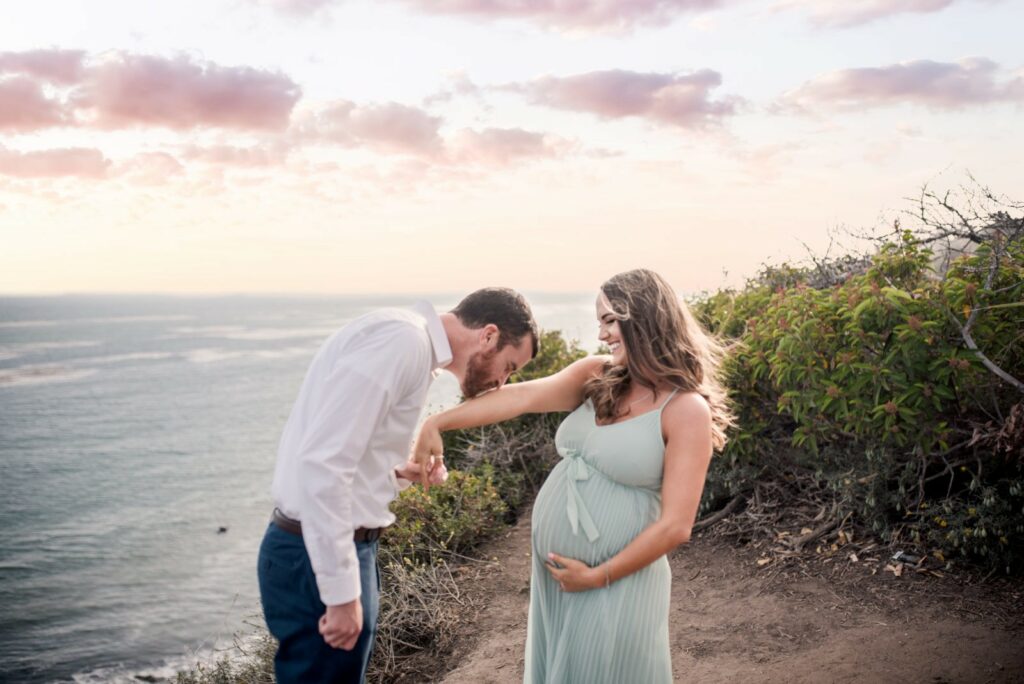 Sure enough, we arrived and the wind was blowing, the beach was actually packed but the settings were breathtaking.Jen and Jensen were troopers. No matter how many times I asked them to get into the water and follow the beautiful waves, to pose or not pose, they kept their glowing smiles going and added a touch of sexy to the mix.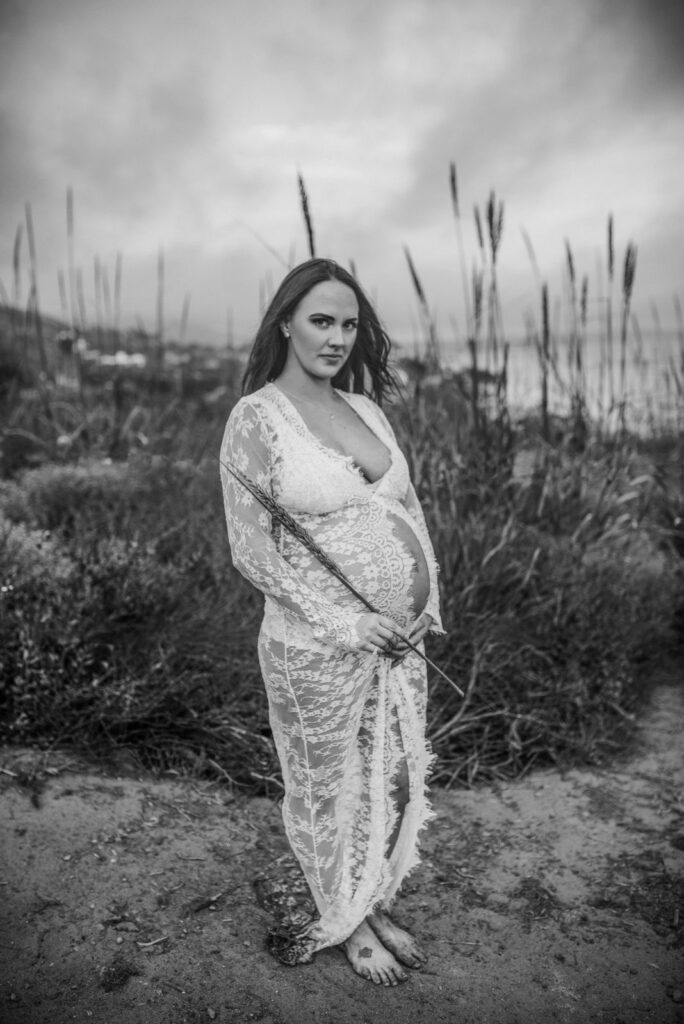 I can not wait to be by their side as their birth photographer in a few weeks and capture the journey of their first baby being born.