This Sunset Maternity Session at the Beach took place on a warm summer day, few weeks before this lovely couple welcomed their baby girl.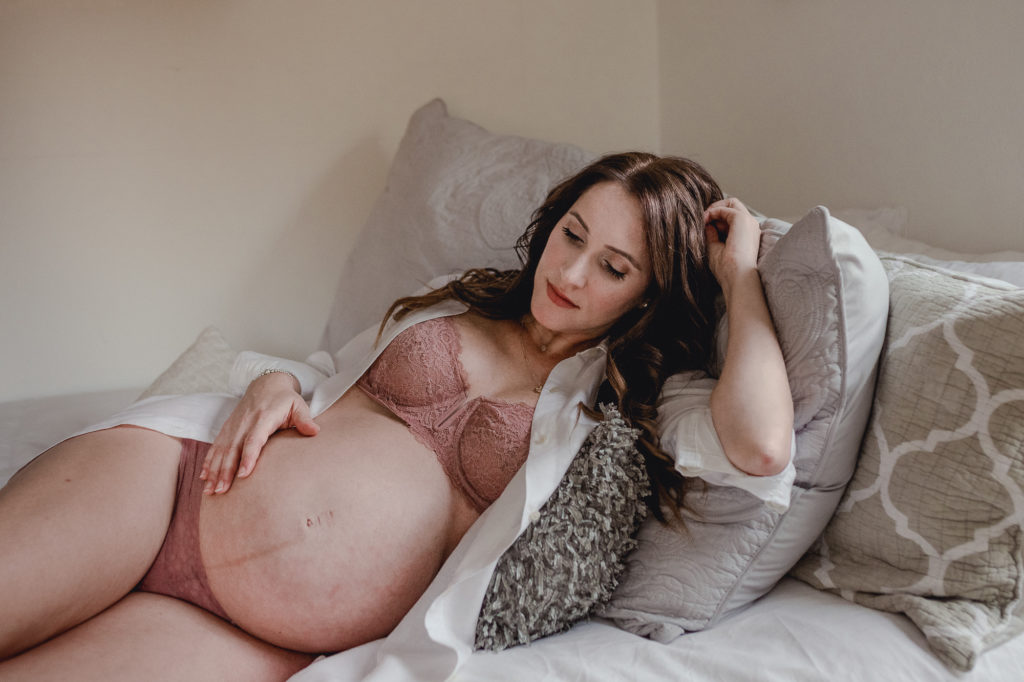 This mama had found me on the internet and briefly told me how precious these memories would be for her.She had survived a pretty bad car accident while pregnant and the doctors were not sure if she will be able to walk again.
Not only, could she walk, she looked amazing and strong and certainly deserving of some photography celebration for her glowing belly.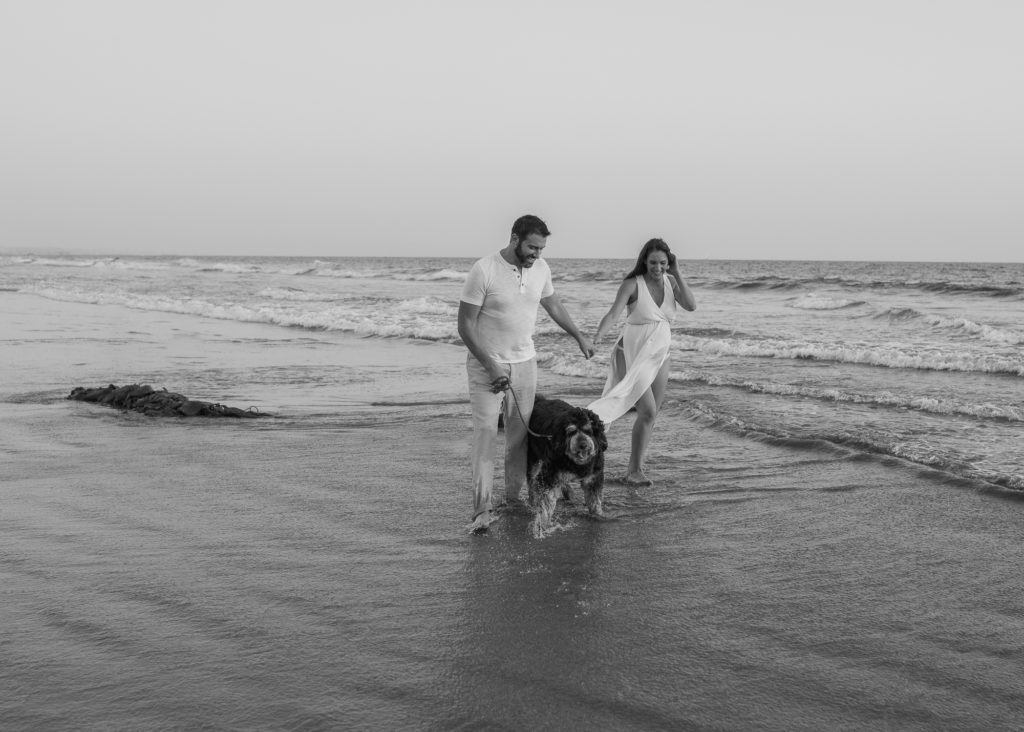 After a couple of shots at the house, we set off for a Sunset Maternity Session at the Beach by the Santa Monica Pier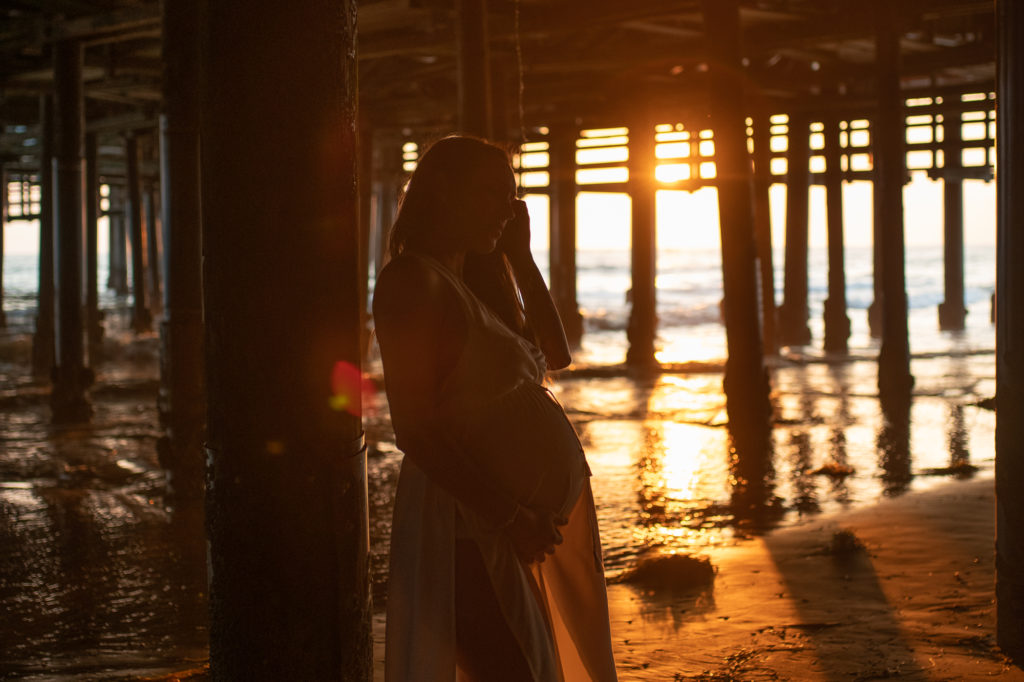 and under the Pier..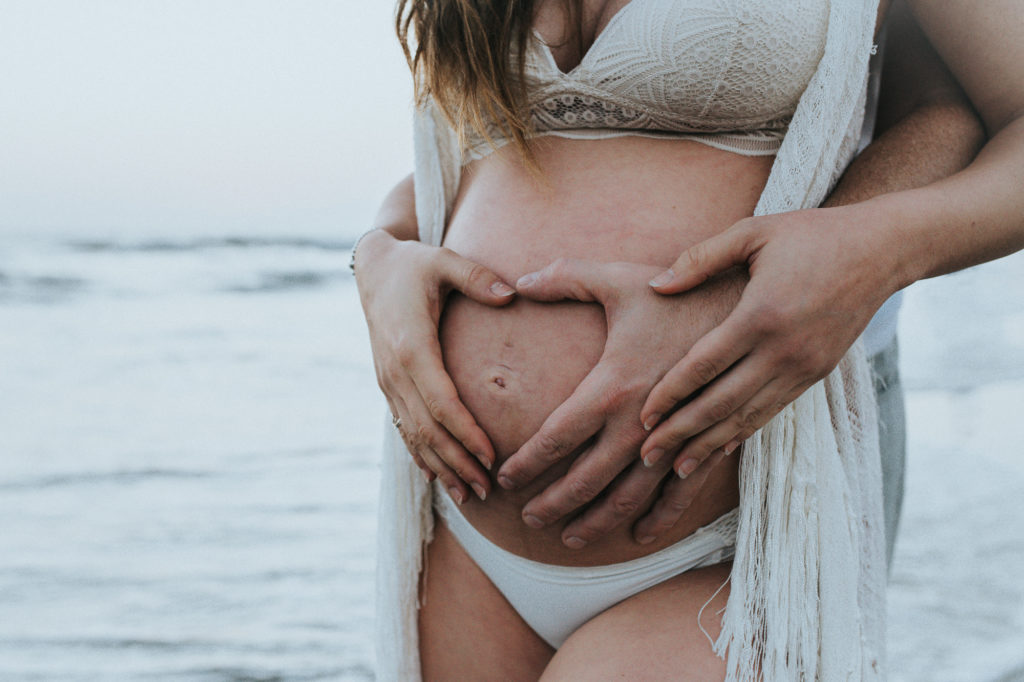 We also had a special guest: Marley the dog.We were able to bring him briefly on the sand for a few pictures. He was such a good dog and never barked, even when we had him wait while we snapped some photos in the water.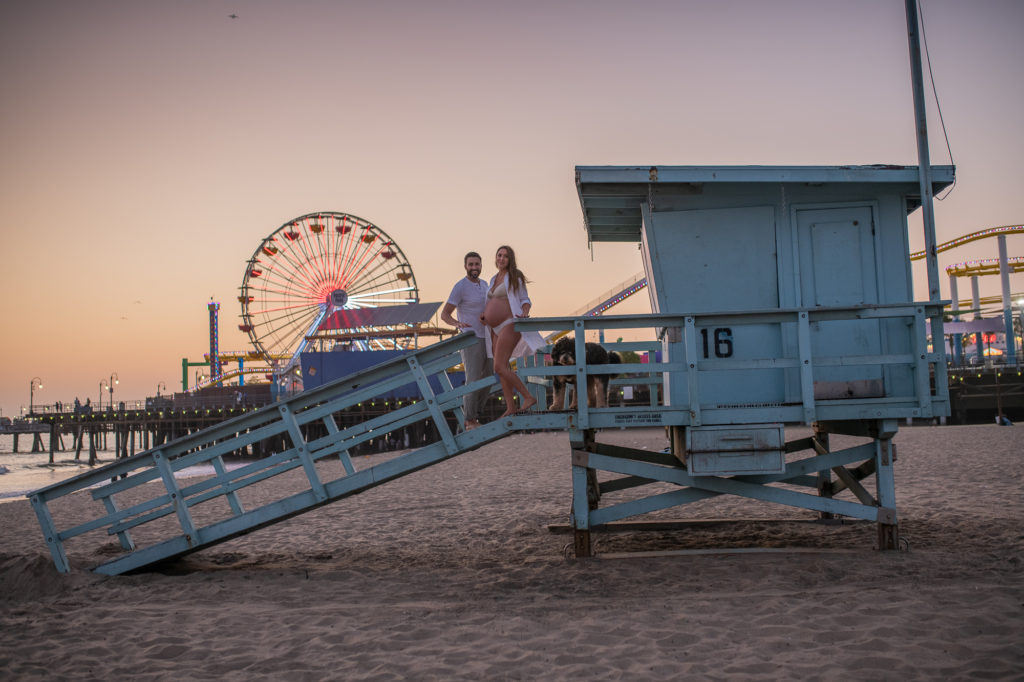 We ended the session with a little souvenir of California and beach life.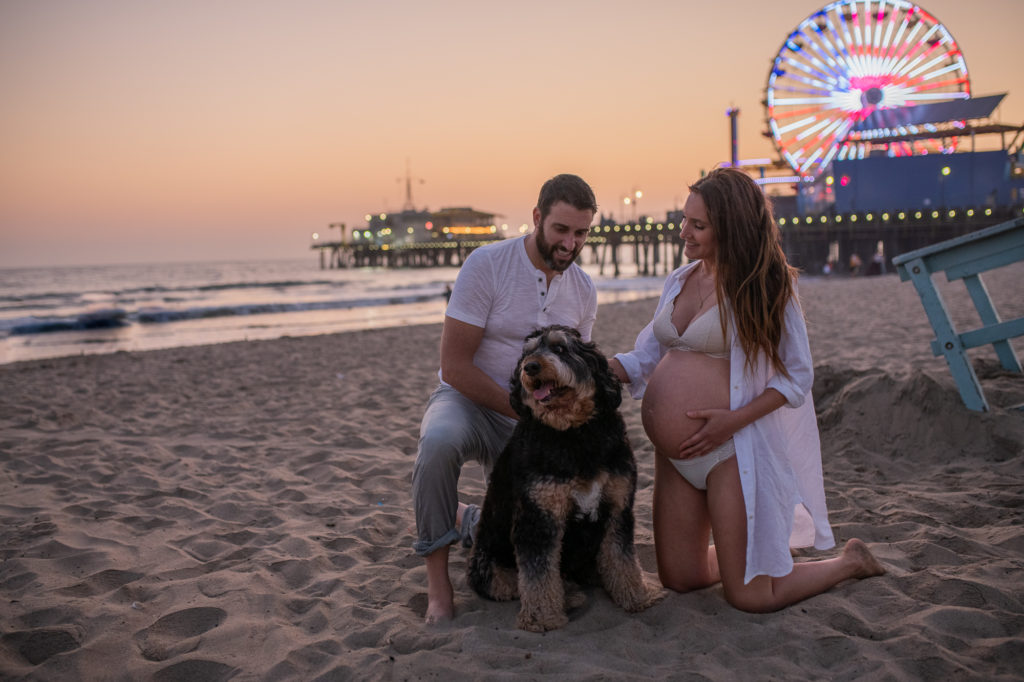 The American flag and a happy family ready to embrace their new love joining them soon.
For inquiries about my availability please reach out here