When birth is fast and furious, there is no time to spare. This has never happened to my in 9 years of my career as birth photographer and videographer. Until recently.
I had been on call for this precious family of soon to be 4, for a very long time. Mom had been so proactive that she had hired me long before her third trimester and as often I explain to my clients, I feel I am on call for them from the moment they hire me.
The night Melanie gave birth, I got home from a birth and fell instantly asleep. Normally I would get up several times during night, for several reasons: bathroom, my son needs me, birth worker insomnia.
Not that night!
Melanie texted at 6 am letting everyone know that she was feeling cramping and that she was going to keep the rest of the team posted.
At 8 am her husband texted that baby was born.
When birth is fast and furious there really is no time for anything else but birth.
When birth is fast and furious, mom is often in another dimension, tucked away from the real world.
While normally, birth is a progressive journey that unfolds within time and space, when birth is fast and furious, parents are overjoyed and overwhelmed at the same time and the birth team may or may not make it in time to witness baby being born.
I joined this family as soon as I could.
I was thankfully still able to capture the newborn assessment and measurements. Baby breastfeeding. Older sister getting to touch and interact with baby.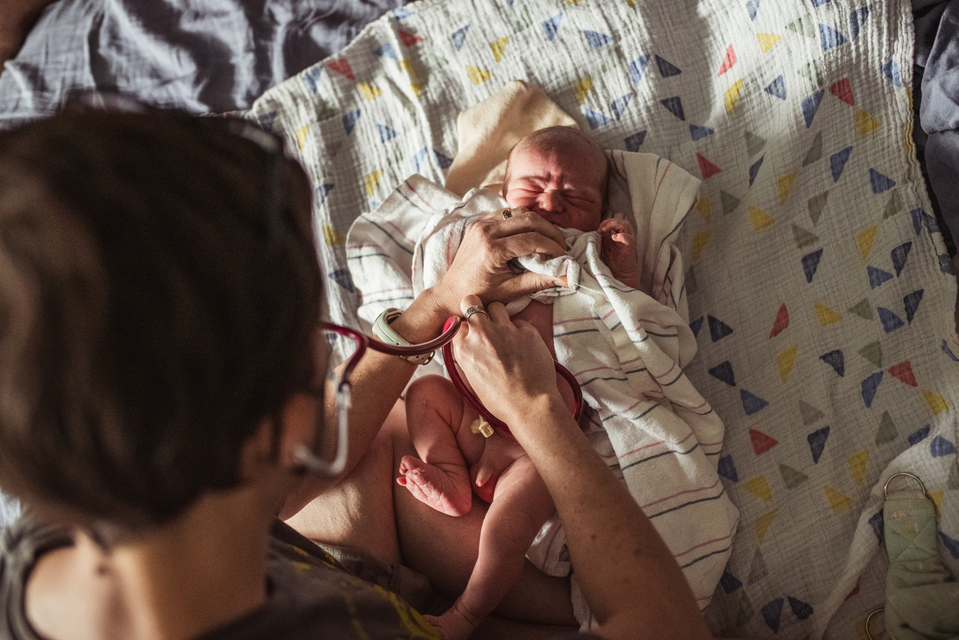 We call this type of session is called Fresh 48 because it takes place within the first 48 hours of life from birth.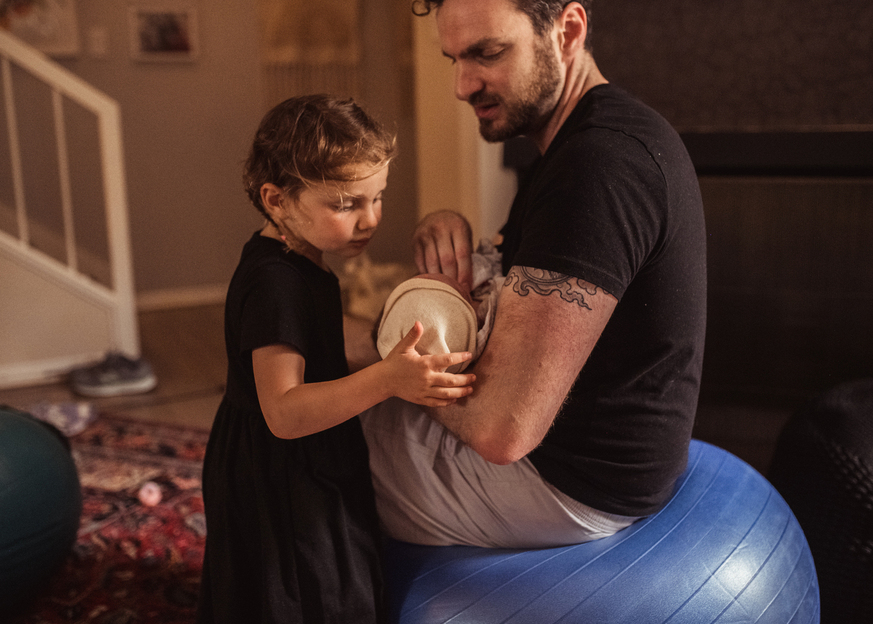 The family is still processing the newness of what has just happened and the environment still looks a lot like birth, so by capturing the scene as is, those fresh new memories will be preserved as part of the story of the birth.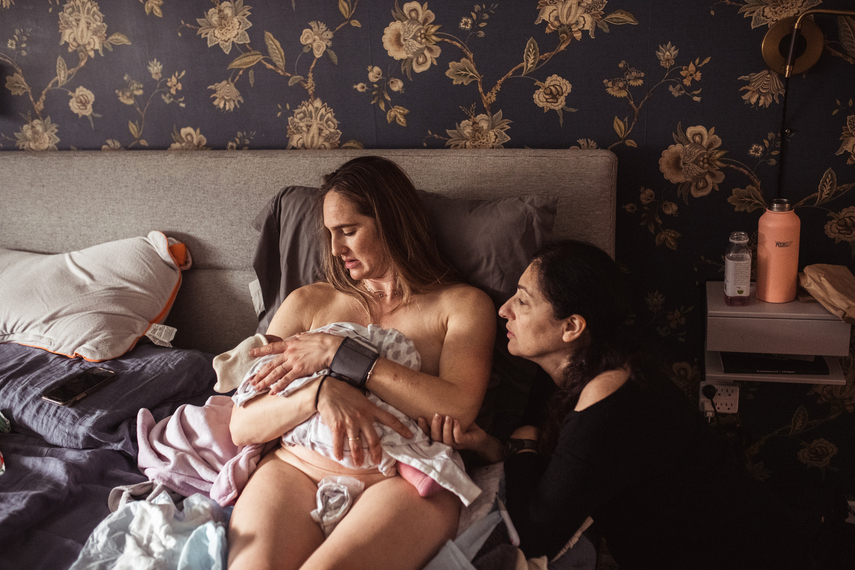 When birth is fast and furious, a fresh 48 session comes handy and though not a replacement for birth photography, it is a great option and a way to celebrate the story of the birth as it unfolded in its unpredictability and swiftness.
I had many feelings the day this baby was born so fast. I wish I had not slept well that night and that I checked my phone multiple time like I often do. I also wish that someone had thought to CALL as my contract states.
I also realize that once we enter the birth realm, many of us lose the sense of time and space. So I understand that mom and dad had no idea their baby would come so quickly and that calling their birth photographer became the last of their worry.
I also try to practice embracing the idea that there are no mistakes in birth. As much as we would like to have control over every single aspect of it, a lot is still out of our control.
Ultimately, I think that when birth is fast and furious, if some members of the birth team do not make it, it is because they were not meant to be and the birth story was meant to unfold that way no matter how hard I could have and would have loved to try.
How was your birth? Did you expect it to be long/short? Did you vision match the way reality unfolded?

I am not taking bookings for the summer. There are few spots available here and there leading up to the Fall. Please reach out here, if you wish to book a session with me.